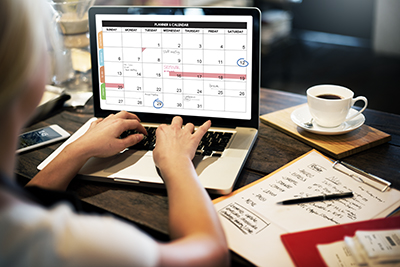 We look forward to seeing you on your scheduled appointment date.
Whether you are a New Patient or an Established Patient, we will be contacting you in the days prior to your appointment to confirm the appointment date and time. You may receive a phone call or a text message.
When you check-in for your appointment, we will need the following items:
Insurance Card (s)
Driver's License or other photo I.D.
List of current medications (i.e. prescription medications & over-the-counter vitamins and supplements)
Method of payment
Medical Records pertinent to your care (ultrasound reports, lab results, records from another physician)
Insurance Accepted
Women's Medical Care accepts many insurance plans. If you do not see your insurance listed below, please call the office to speak with one of our knowledgeable staff members about your individual coverage. Our practice participates with the following insurance programs:
Aetna
Blue Cross Blue Shield
Cigna
Humana Medicare
AHCCCS / Medicaid (call to confirm county plan)
Medicare
Multiplan PHCS
Tricare
UnitedHealthcare
Billing
Your co-payment and deductible are due at the time of service. This includes payment for Obstetrical Care and surgical procedures, which is usually taken care of in advance.
Women's Medical Care, PC accepts cash and personal checks as well as the following credit cards:
Visa
MasterCard
American Express
Emergencies
Our office provides on-call service for emergencies. This is the message you will receive when calling the office after hours:
"You have reached the office of Women's Medical Care. If you have an emergency, please hang up and dial 911. If your membranes have ruptured or you think you're in labor or have any other pregnancy-related problem go directly to labor and delivery at Yavapai Regional Medical Center in Prescott Valley. Our regular office hours are from 8:30 to 5:00 Monday thru Thursday and 8:30 to 3:00 on Friday, we close daily from 12:00 to 1:00 for the lunch hour. The office will be closed for the 6 main holidays each year. If you have reached this message during regular office hours, it is due to a large volume of calls. You may either try your call again or leave a voicemail message. If it's after hours and you have an urgent matter that cannot wait until the next business day, call our answering service at (480) 303-7547 to leave a message. The doctor on call will check for messages periodically between the hours of 8:00 am and 10:00 pm. If you need a medication refill, please contact our office during regular business hours as well. That you for calling and have a great day!"